Handbags can be discribed to be a bag used by women or sometimes by men, that can be held in the hand or hung from a shoulder and can be used in carrying small personal items. It is where you can put all your essential items such as diary, pen, cosmetics, etc; while going out.
However, when they are not in use, where and how is the perfect ways to store your handbags to keep them safe can be a difficult task. They can be bulky and sometimes fragile, and requires a large space for storage, must especially for those that have many of them. Thus, a good storage system becomes inevitable.
It might sound a little bit like an exaggeration to claim that there are many perfect ways to store your handbags which will enable it last for years. Hence, the followings are a few simple storage solutions that can  help you organize and make a perfect storage of your handbags.
Clean after using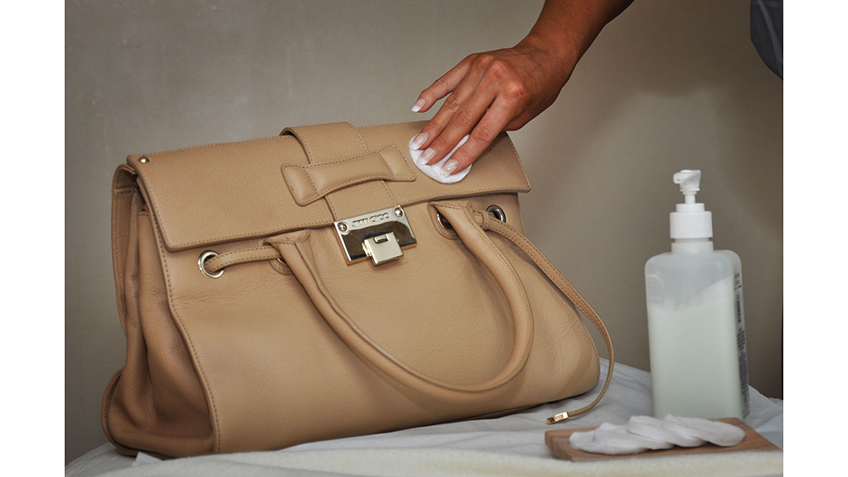 Must Read: Shopping And Good Deal
After using your handbag, the first step to take is to remove any item or items in the bag. If the bag is a soft one, you can as well turn out the inside of it and clean it with a lint roller. If the bag is made with natural or untreated leather, or that of suede or exotic leather, use a dry paper towel to dust it. But if it is made with hard-pressed leather, you are to clean the outside parts of the bag softly with a damp paper towel or an ordinary baby wipe that contains no alcoholic. This will go a long way in ensuring that all stains from the used items are immediately removed from the bag.
Keep in the BIN or boxes
Keeping a bag in the bin or any other container is one of the best ways to keep your bags safe, if you have enough space in your home. You can get for yourself a well designed  bin with sections that can accommodate many handbags. You can as well store your handbags in their boxes. After buying a bag, may people would like to rip open the box, trash the tissue paper and then dispose the box. But it is important to keep the box for a better storage of your bag. You can actually buy a plastic bin for keeping your handbags that are not regularly used. This can be kept under the bed or hidden in the closet. Using any of these can be a perfect way to store a handbag and make it remain in its original shape.
HANG ON A HOOK
Hooks are the most obvious and easy way to store your bags if the layout of your space allows for them. For those who have a few bags, you can mount a hook on the back of your door and hang your bags. This can be more comfortable if mounted behind your closet doors. But if it's a front door, you can make use of one side of the door (side where you will not be touching the bags) to avoid stains.
You can also mount removable hooks on the wall if you have a space for that and hang your bags. This can help you save more space in your apartment and can be counted as a simplest way to store your handbags. Thus, proper arrangement of the bags  gives an aesthetic pleasure when glanced at it.
STORE IN THE SHELF
Keeping your bags on the dividers in your closet can be another perfect way to store and get your bags out of sight and reach of children. It is a nice way to store your handbags if you have a lots of shelf space in your closet. Hence, the bags can be easily accessible.
STACK YOUR BAGS VERTICALLY USING BAG ORGANIZER
You can also store your handbags vertically in your closet using bag organizers. Bag organizers can be in different forms and they are capable of keeping multiple handbags when they are well arranged in lines. This is one of the beautiful ways to organize small bags. The bag organizers are also affordable and can save space too.
USE A NICE LOOKING BAG DISPLAY
If you have enough space in your house, you can have a dedicated shelf for bags. This can be a perfect and comfortable way to solve the problems of storing your handbags. The shelf can be constructed like a showcase with glass doors, which serves as a way to keep your bags safe from dust and as well make you to enjoy your bags even when you are not using it.
HANG ON SHOWER CURTAIN RINGS
You can easily grab some pieces of shower curtain hooks you may not be using and put them up in the closet for storage of your handbags. Then you use tie or coat hangers to hang the handbags on the hook, which makes it possible for you to move the bags freely around the closet so that you can get other things hung. This can save a lots of space as well.
Recommended: Stylish Designer Handbags – Reputed Brands and Types
STORE IN A BIG-BAG OR COVER  WITH A CLOTH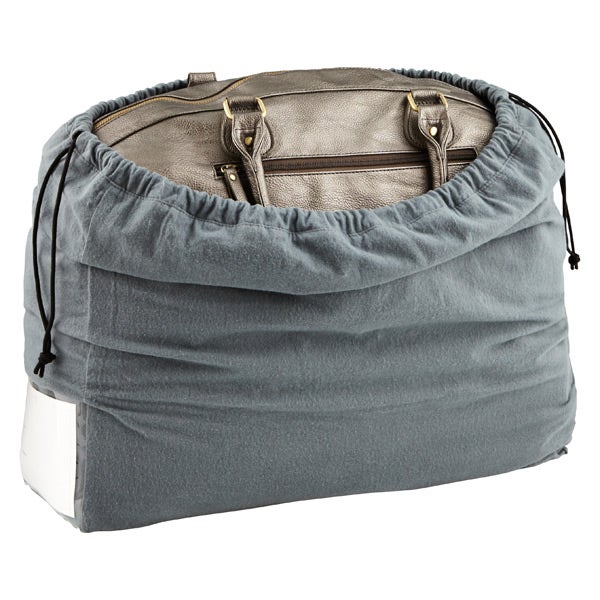 You can also store your handbags in a clean, soft and breathable large bags. You would have to fell the handbags with pieces of dry tissue paper so that the it will not get twisted out of its shape when stored. It is advisable that the big-bag should be soft so that there will be no scratches on the handbags which is to be carefully arranged.
You can as well use clothes like a cotton pillowcase to put or cover your handbags. It also requires the handbags to be felled with tissue papers and the pillowcase to have a neutral color. This is to ensure that there is no color transfer. The main advantage of this method is that it protects the bag from dust stains.
STORE WITH A MAGAZINE HOLDER
Magazine holders can be another simple solution to handbag storage problems . It can easily be mount in a closet or utility room to store bags and other items. Small bags that doesn't occupy much space can be perfectly stored in the magazine organizer.
There are many other kinds of organizers like baskets, large desk accessories, etc that can serve as a perfect means to store handbags.